Simple Fall Bass Fishing tactics to start using now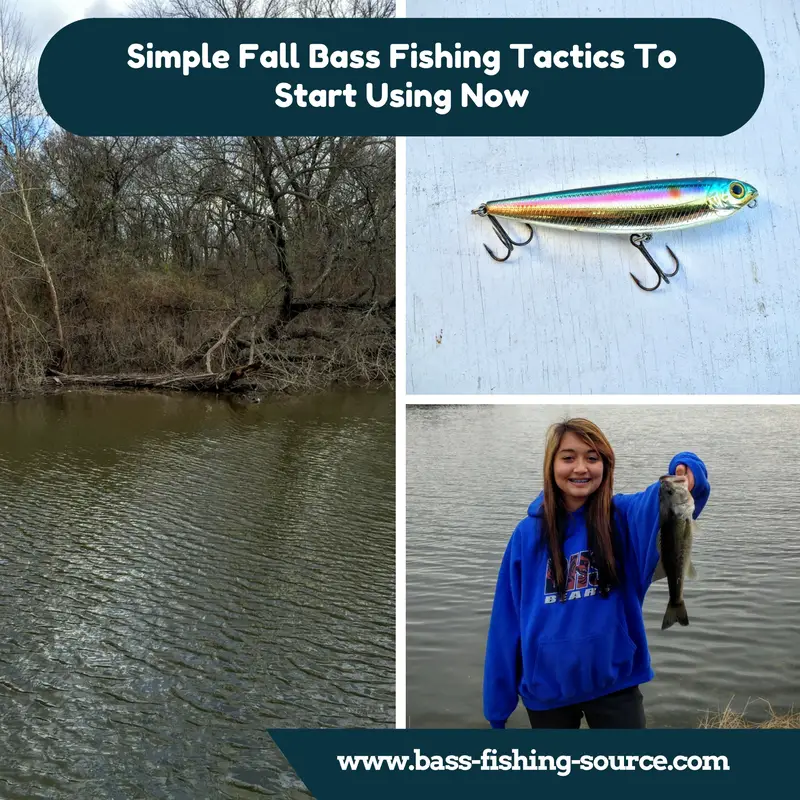 Another "LONG HOT SUMMER" has come and gone making it time for fall bass fishing. The air is cooler, the leaves are changing colors and falling, the water temperature is dropping and the Bass are on the feed!
Spring and Fall are my two favorite seasons to be on the water in search of my favorite fish, the Largemouth Bass! Since Spring has "sprung", let's break down a few Fall bass fishing tips for you.
The days are getting short and with the cooler temperatures you don't need to be out at dawn. The bass have one thing on their mind and that is feeding to build body size and weight for the up coming winter. I have seen days where the Bass will feed all day!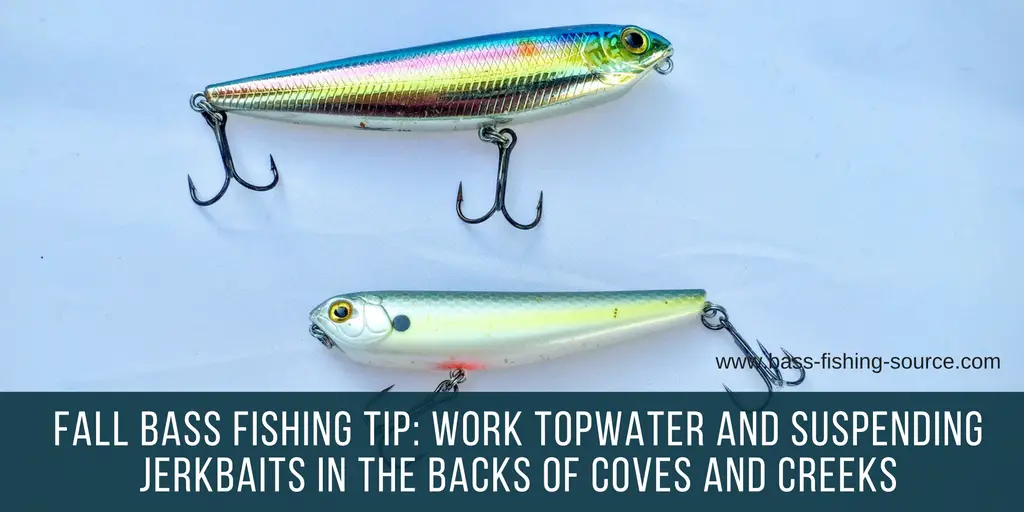 We start with similar patterns as in the spring. The bass are pushing bait fish into the shallows in the fall and up into the back of coves and feeder streams. Look for schooling fish and bait activity and the Bass will be near by!

I usually have at least three rod and reels ready to go and will start out with a jerk bait such as a RAPALA and make this act like a wounded bait fish with quick rod jerks followed by a pause.
Make the bait "WALK THE DOG" on the surface then dive the bait to make it appear to be trying to get away!
If the water has some depth,I will try a suspending jerk bait and allow this bait to dive then sit, twitch and sit again all the way back in!
If this doesn't work, I'll try a light color spinnerbait with willow leaf spinners and cast the area, again looking for activity.
What ever you choose to use there are two things to remember, not just when fall bass fishing but any time you are deciding on a lure to use:
Try to match the size and color of the bait fish in the area.
Make your presentation appear to be a struggling, injured bait fish.
There will be some really "BIG" Bass caught this Fall. I hope you are one of the lucky anglers to "nail" one!
Please, practice "catch and release" so that big Bass will help produce more of the same!
Good fishing!!
I'd like to thank Dan Hofmann for his contribution to this page. Dan is a fishing enthusiast with over 50 years of experience. You can follow Dan's fishing tips and news at his blog at ohiofishingwithdan.blogspot.com. Go and subscribe now to stay up to date with fishing in Ohio.
What's Next?
Please "Share" this article on your favorite social media sites.
Sign up for our email list for more great bass fishing tips and tactics and FREE Printable tip sheet.
Follow us by clicking on your favorite social media icon at top or bottom if on mobile
---
Check out these related items in our online store
See the rest of the items in our online shop.
---
For more tips on fishing for bass head back to our Largemouth Bass Fishing page.
Return from Fall Bass Fishing Tips to Bass-Fishing-Source home
---