The Easiest Way to Select the Best Bass Lures

Largemouth Bass can be complicated make lure selection easier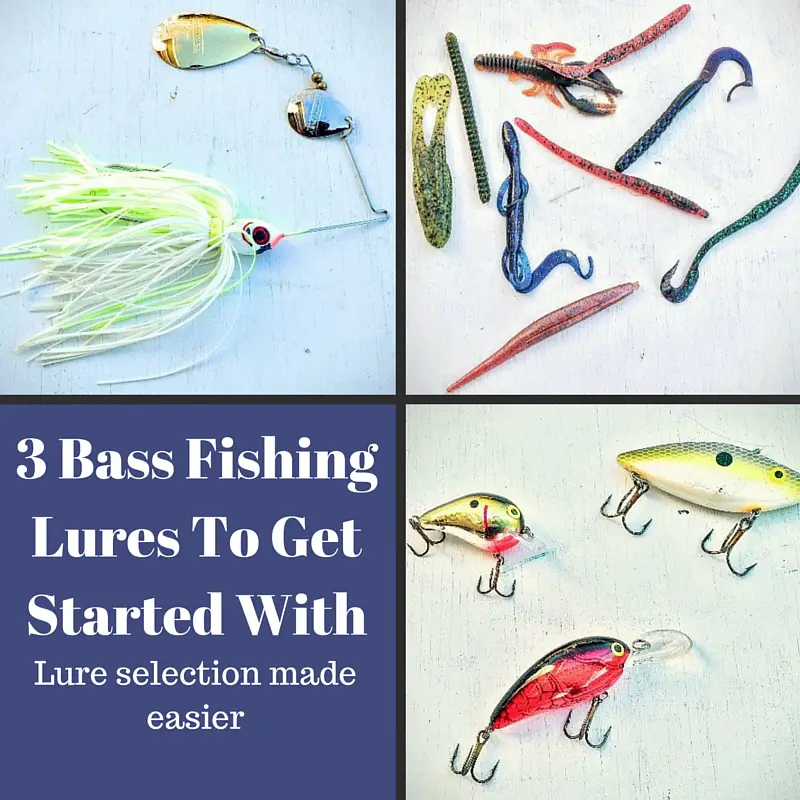 So now we get into the all mysterious lure selection. We've all been there and some of us are stuck there. What lure should I be using to catch largemouth bass?

There are soooo many lures to choose from, the task of choosing can be a confusing and time consuming process. In reality most lures are made to catch us anglers and not so much the actual fish. 
How many times have you picked a lure because of what it looked like?

 

Or how about because that's the lure that won this year's Bassmaster Classic? 
Or because it's the latest rip rap sound barrier scent infused technology?
I'm not saying that some lures don't have an advantage over others. Some of the rattles or wiggles will make a difference but here we're just looking to build that foundation of knowledge from which later on down the road we can start to fine tune with bells and whistles. For now let's simplify the process of selecting a lure type to start using in our newly researched spot.

3 Largemouth Bass Lures To Get Started With
For the sake of keeping it simple, let's get 3 different lure types that will work for nearly any largemouth bass fishing situation you may be confronted with. These will get you started as you validate your spot and fine tune your selections.

Crankbaits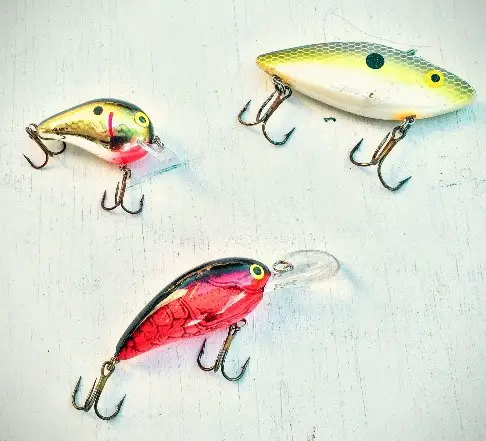 The ultimate versatile lure that is also a favorite search bait of many. I would carry 3 crankbaits in your tackle box. A shallow, a deep and a lipless. 
Fishing from shore, you will likely use your lipless more than anything else. From a boat, it depends on the structure you are fishing and the depths. 
You would bring your deep diver in play for humps or deep ledges with cover. You can beat the shores with your lipless and shallow runners.

Spinnerbaits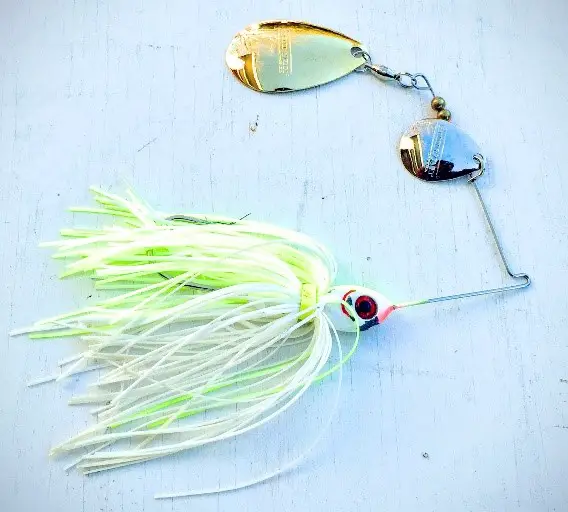 Having a couple of sizes of spinnerbaits handy is a must. These are great search baits and can help you find the bite quick. They can be fished in different ways and are virtually weedless. Have a ½ ounce and 1 ounce handy with both Willow and Colorado blades in each size. For more on spinnerbaits see here.

Soft Plastic Worms or Lizards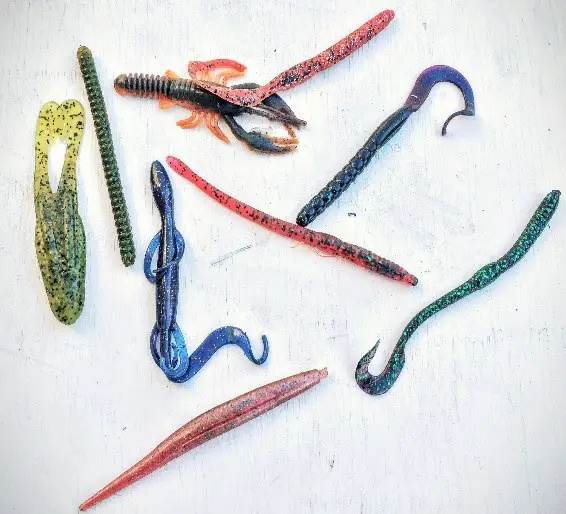 The versatility of soft plastics is unbeatable. Rigging a worm is easy and they can be fished in a variety of ways from Texas Rigs, Carolina Rigs and dropshots. For more on rigging plastics see here.

Starting with a few variations of these 3 lures will keep it simple and most importantly get your line in the water doing some fishing instead of figuring.

Wait there's one more detail when selecting those lures that can be just as confusing. You knew we had to get here….what about lure color?!?!
We'll tackle that subject in the next lesson. Stay tuned.

What's next? Comment below what you're starting lure is or which one of the above you will try on your next bass fishing trip?
Learn more about largemouth bass fishing.
Go to the bass fishing home page.