The 1st Step In Finding and Catching More Bass
One of the 1st things you need to understand in order to find and catch more bass is how they respond to the changing seasons and how this affects your lure selection and where to look for bass.
You can not have as much success catching bass in the same spots in Spring as you do in Summer. Each season brings with it different conditions.
The most important being the affect on water temperature which really dictates what bass are doing in any give day.
This sheet breaks down these different conditions and gives lure suggestions for each season.
Limited Time Offer - Exclusive Bass Fishing Cheat Sheets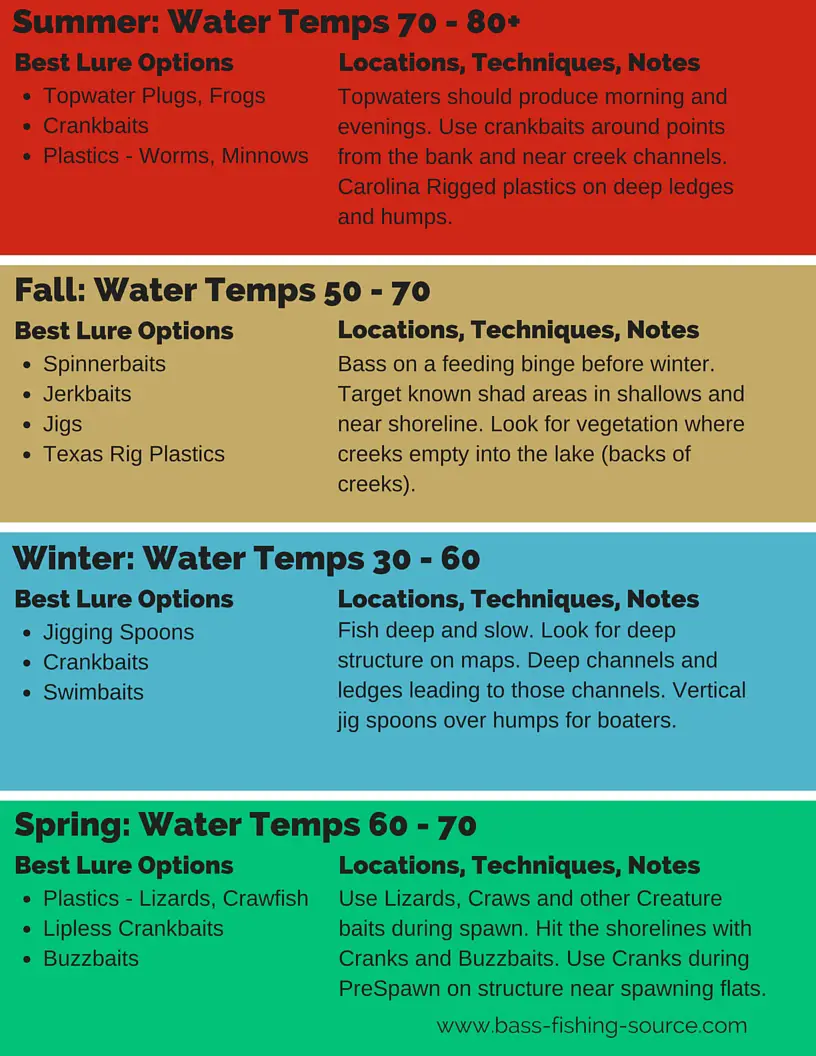 For a limited time get your hands on the "Bass Lures Cheat Sheet".
This 1 page sheet tells you what lures to use in which situations..
Save it to your computer or print it out and place it near your fishing equipment to stay focused on what's important.
*You will be sent an email with a link to download the Tip Sheet after you confirm your subscription*
---
As a subscriber you will get tips, techniques and even special offers that are only available to subscribers of our newsletter.

What do you have to lose? Subscribe today and see what we have to offer.