Using the Right Bass Lures in the Right Seasonal Situations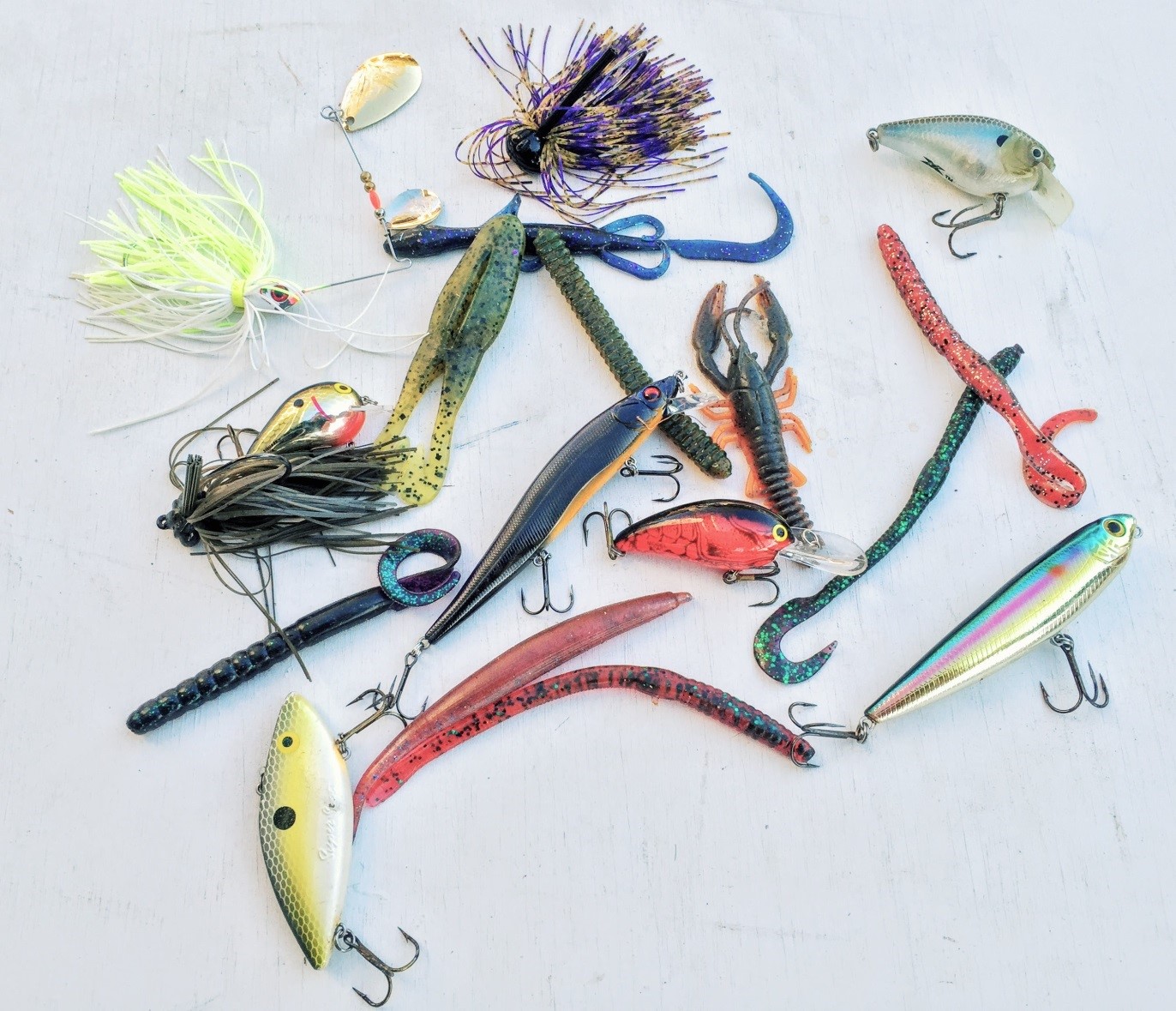 Up to this point we have discussed some of the pieces that you need to know in order develop a strategy for successful bass fishing.
Now we'll put bass lures to the specific situations discussed in Section 3 – How to Use Water Temperature to Find and Catch More Bass. 

Once you've located bass using your search baits and the action has slowed you can now start changing up your lures and presentations to give yourself the best chance at catching whatever bass may be in the area. 
Again, I'll speak in terms of seasons, but remember this is tied to water temperatures.
With those things in mind here are some of the lures you should use during each season. 
Lures You Should Use For Each Season
Fall Bass Lures 
We learned that bass are fattening up. They are chasing shad to the back of the creeks and are having a buffet. Try some of these techniques as noted around the mouths of creeks, near the banks during fall temps.
Lipless crankbaits - these will work well in areas free of vegetation and near those deep water hideouts. Remember to use your map to find these areas.
Buzzbaits - The early bite is especially good on buzzbaits. The spinnerbait-like bait buzzes across the top calling bass out of nearby vegetation and other hiding spots
Texas rigged minnow baits - We're talking specifically zoom fluke style lures. These will mimic the bait fish that the bass are after
Winter Lures
Your search baits should be running a little deeper as you start to look for off shore structure for staging spots. Once you get that bite or you're ready to try something else go with some of these
A flutter spoon - These are simple to use. Let the spoon drop over you target area and wait for the bite on the way down. You can trying jigging a couple of times off the bottom to see if you can get the strike.
A dropshot - As I have stated, I love this rig. This one is especially helpful for those fishing from the bank. You can cast to your target area. Rig with a wacky rigged senko and fish slowly.
Carolina Rig - Use a Carolina Rig to drag across deeper spots where you spot cover or along ledges.
Spring Lures
With its three seasons of bass fishing. You'll have fun finding which stage the bass are in at your home lake. Here are some techniques for each one.
Pre spawn - As the bass are moving in, deep diving crankbaits can help you pinpoint their location. Also try suspending jerkbaits and swim jigs. All these lures can cover different depths to help you find the prespawn bite
Spawn - This is where your arsenal of soft plastics will come into play. Using lizards, crawfish or worms, you can toss to bedding bass. The strike here will be one out of aggression rather than hunger. You got to make the bass believe that your lure is a threat to its nest. Lightweight Texas rigs or even weightless plastics should do the trick here.
Post Spawn - You'll want to use a variety of lures during this time. The lures for Prespawn and spawn are choices during the post spawn. Remember in section 3 we covered the fact that bass will be pretty much scattered. The key thing to focus on here is that strikes will still likely come out of aggression rather than hunger. Remember that when selecting and working your lure.
Summer Bass Lures
Jigs - Working jigs in areas where summer bass call home is a way to call summer bass out of their cover. Cast around any isolated cover and transition areas.
Swimbaits - Both hard and soft swimbaits are a good choice for summertime bass. Work around offshore structure and around targeted points.
Alabama Rig - One way to entice a possibly lethargic bass is to present a school of forage right in front of its face. That's basically what you are doing with an Alabama rig. Hook on some soft swimbaits and work this rig around ledges, humps and points.
Using these tips as a guide will help you put the pieces of the bass fishing puzzle together. The answers to catching more bass and using the right lures will start to become clearer and will result in catching more.
Learn more about Largemouth bass fishing.
Go to the bass fishing home page.