Custom Lure Directory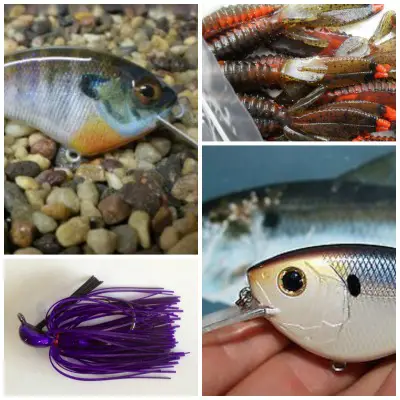 There are a ton of big name, mass produced lures on the market. Some quality, bass catching lures can be found at any of our favorite retail shops. And thats just fine. But there are also some quality lure makers making custom fishing lures that you just can't find, well, anywhere really unless you're really connected to the bass fishing community.
Check out these custom lure makers.

These are the guys and gals that are passionate about what they do and what they create. This directory is to connect those that desire a personal touch and want to add a custom experience to thier bass fishing. Those that are just as pasionate about fishing as the folks below are about creating that personal experience by offering their custom lures.
---
Custom Lure Makers: To be added to this list there are a just a couple of requirements.
All lures must be custom made or 
Modified in a way that makes them look or perform differently to provide an advantage to the angler that they would not have buying the same lure off the shelf. For example: Custom painting a Scatter Rap to the color of natural forage found on a particular lake per a customers request is acceptable. This provides value to our visitors and your potential customers.
No one re-selling mass market lures off the shelf or wholesale items will be added to the directory.
That's about it. Please fill out the form below to be added to the list. I review all requests to ensure the above requirements are met and to verify our visitors are presented with quality products.
---
Do You Make Custom Lures?
Tell our visitors about your custom lures. Tap into another stream of potential customers by telling us about your lures and what makes them unique. Show them off with a couple of pics and let our visitors know how to get hooked with them.
Custom Lure Makers
Click below to see the directory of custom lure makers...


Custom Bass Jigs 

We are a custom bass jig company. We make what you dream up. We have over 300 different colors to choose from and over 20 different style of jig heads …

C and T Custom Lures Not rated yet
We offer 100's of varying styles of personalized fishing lures, all handcrafted or hand painted. What makes us unique is that we provide you with …

NEO Lures Not rated yet
All lures are custom painted here at NEO Lures and not only are they one of a kind, but I take lure making to the next level by adding vibrant colors that …