Top 5 bass lures at Amazon.com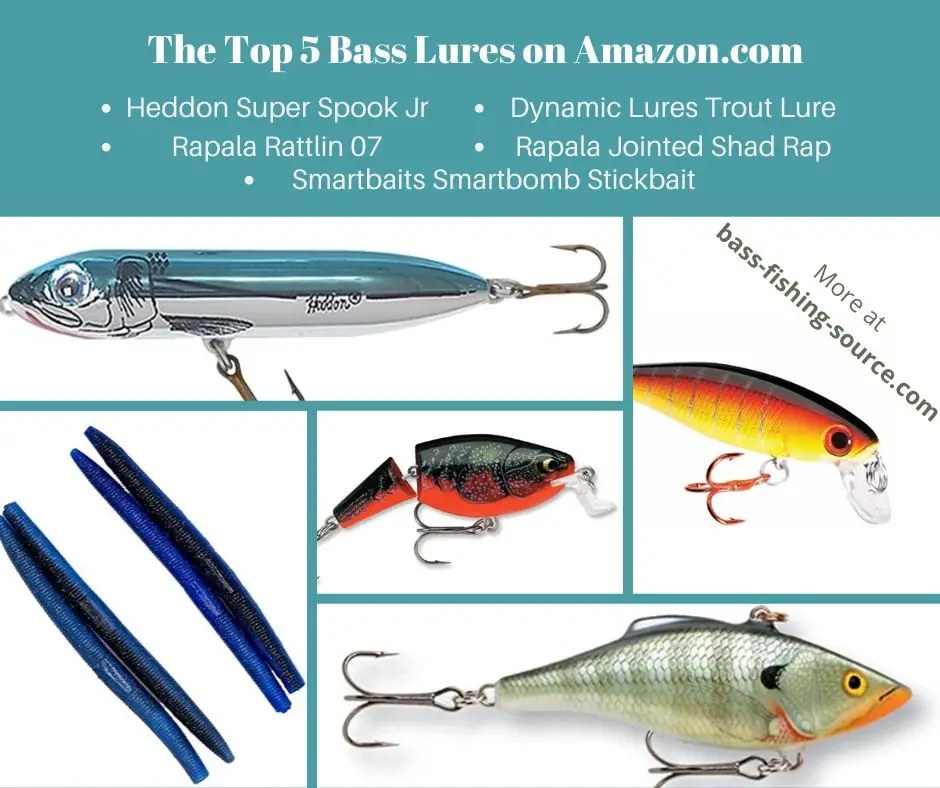 A question I see that gets asked a lot is what the best bass lures at "insert your favorite store on online shop here" are. Well in this day and age its an Amazon.com world so I decided to take a look at what the top 5 rated bass lures on Amazon.com. Then I thought it would be cool to buy them all and give them a shot and tell you all about them. (Tell me that isn't the greatest excuse to give to the wife to spend money on some cool lures!)
A quick search at Amazon for bass lures and then filtered and sorted by the top rated. Then I bought them :)
Here are the subjects of our experiment at the time of this writing:
Heddon Super Spook Jr
Dynamic Lures Trout Fishing Lure
Rapala Rattlin 07
Rapala Jointed Shallow Shad Rap 7 

Smartbaits Smartbomb Color Changing Stickbait
---
Heddon Super Spook Jr

This bass lure comes from one the established brands in fishing. Heddon is a lure company that is over one hundred years old. So they likely know what works to be selling lures that long.

The Super Spook Jr is a floating, top water bass lure. It is a well known, fish catching machine. There is a very specific technique that most people use to fish this lure which is the Walk the Dog technique. I will tell you right off the bat, I am not a topwater user and Walk the Dog is something I still have to master.

The Super Spook Jr can be used for more than just bass, so it can become a part of your fish catching arsenal. This lure has some rave reviews
First Thoughts
As previously mentioned, the Super Spook and its maker, Heddon are a well known brand in fishing. The reviews will get you pumped up and ready to get these lures on the water. This Junior version of the Super Spook seems like the perfect size for bass fishing.
Field Test
Well, top water lures are not exactly my confidence lure. Actually far from it. I found out I need a lot of practice with top water lures. I will say this though, the Heddon Super Spook Jr moved very nicely across the water, zig zagging through as if I knew what I was doing. I figure if it can make me look good, then this must be a good lure. Anyway, I liked it and will continue to practice with it until I catch bass.
---
Dynamic Lures Trout Fishing Lure
Next on the list of top 5 bass lures at Amazon.com is a shallow running crankbait from a company called Dynamic Lures. The lure is called HD Trout which was the first thing I noticed since I was searching for the best bass lures.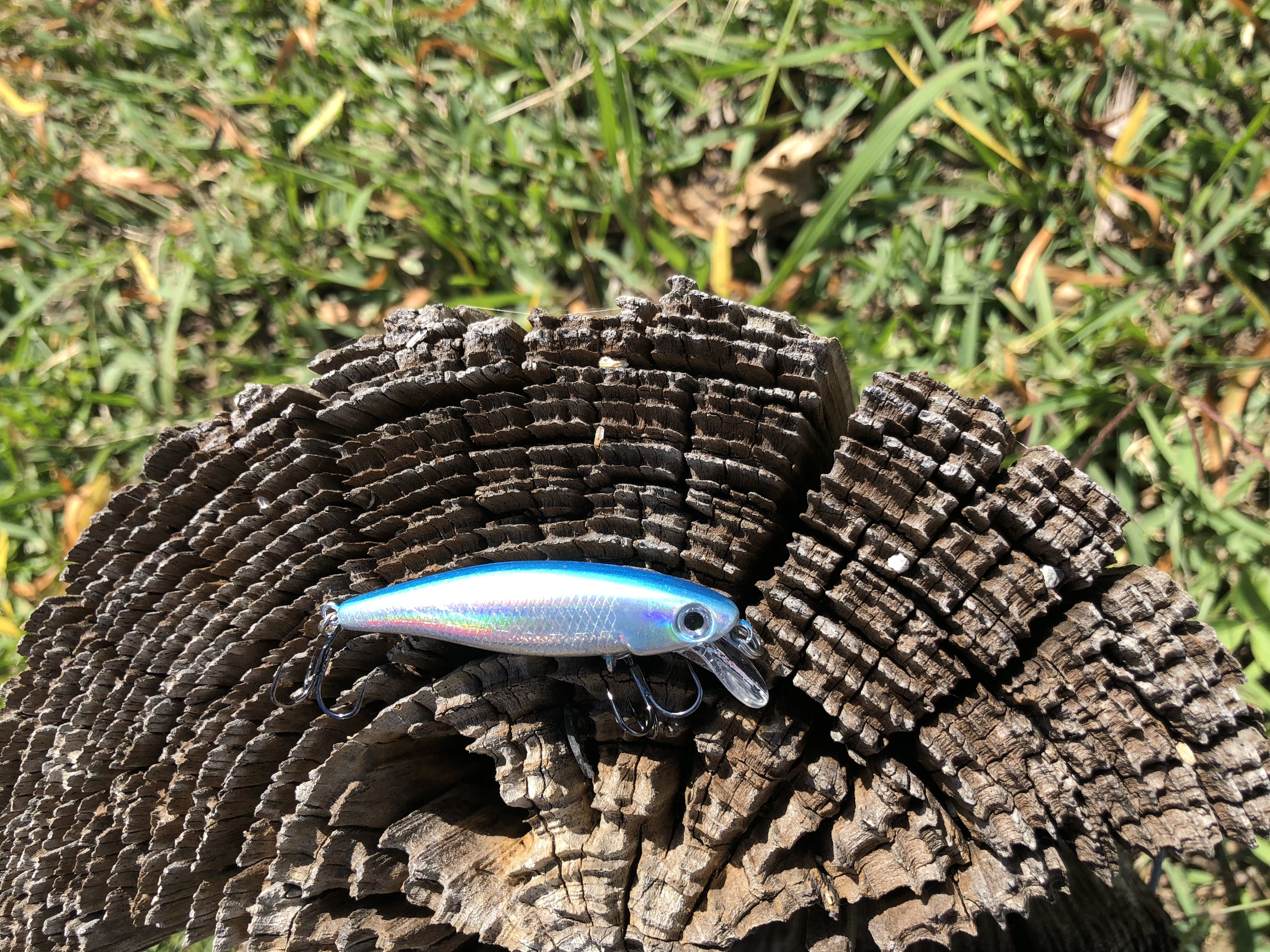 Either way at the time of this review, it is holding strong at 4.5 stars out of 5 with 260 reviews. So this thing has got to be doing something right. 
It is described as a shallow running crankbait that runs 0 - 2 feet and also rattles to call the bass in from far away places.
First Thoughts
This is a small, slender crankbait. The color I chose, Blue and Silver, looks like and is about the same size as a medium size minnow.
The description of the HD Trout fishing lure on Amazon really highlights the action of the lure. Its the one thing they mention over and over. So I will be paying extra attention to this aspect of the lure when I go test it. Unlike the Super Spook Jr., I'm pretty familiar with shallow running crankbaits and really looking forward to using this one.
Field Test
This little crankbait did have some nice action. Unfortunately I lost it about 3 casts in so this is not really a good test but I am keeping it on this list due to the fact that this has some raving fans giving reviews at Amazon. I will be ordering again because something is going on with this lure. Could it be a hidden gem that is the key to pulling in mass bass? Who knows but its cheap enough to try again.
---
Rapala Rattlin 07 Bass Lure
If there is brand that is synonymous with bass fishing, it would be Rapala. Another well known manufacture of lures and fishing tackle. The Rapala Rattlin 07 is a rattling, lipless crankbait that is just under 3 inches and comes in at a 1/2 ounce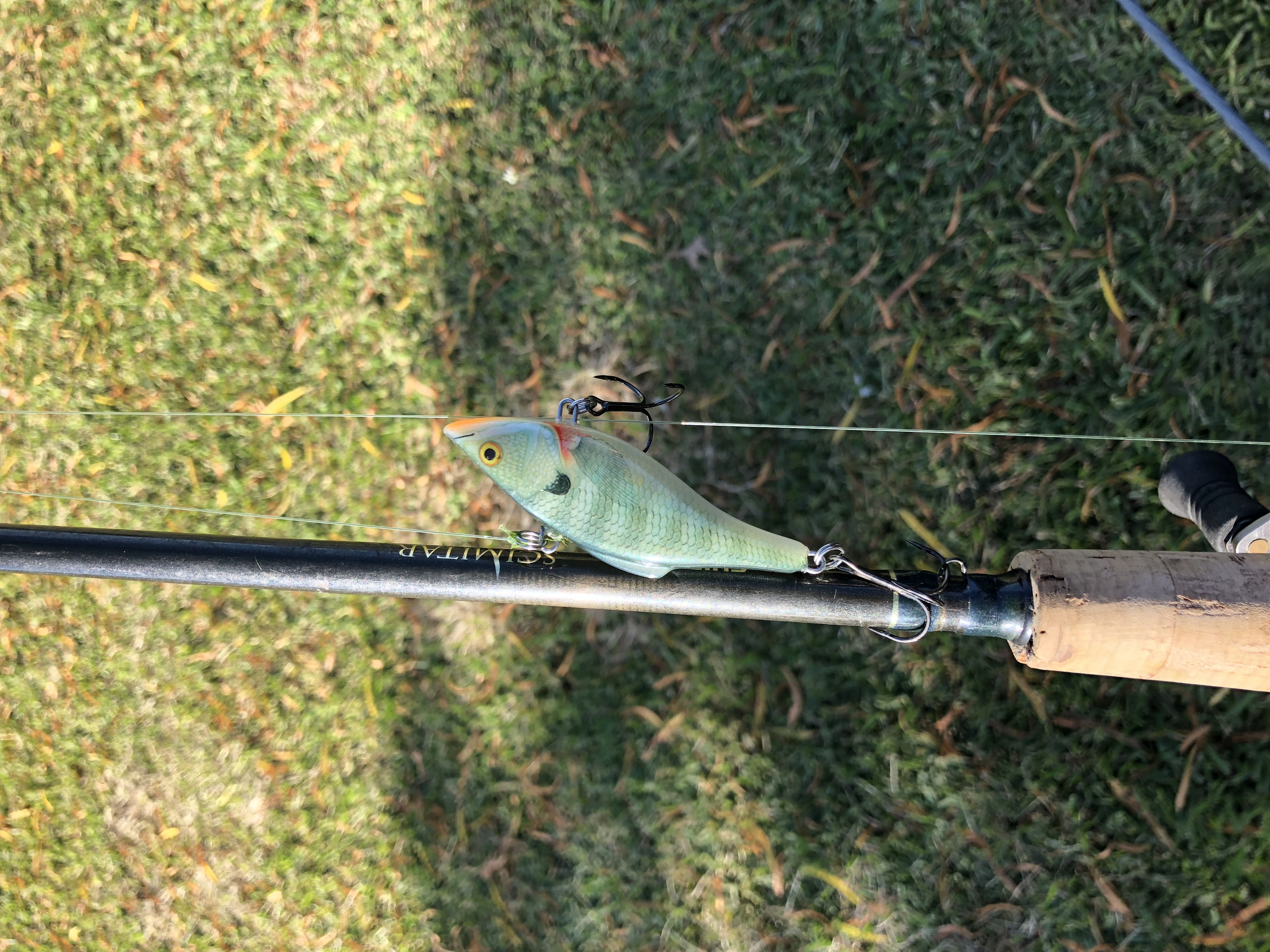 This is my kind of lure. Lipless crankbaits are one of my favorites and I could not wait to give this one a try. I usually use a crawfish pattern for my lipless but this time I opted for something different and went with a bluegill pattern.

First Thoughts
The first thing that caught my eye about this lure was the long, slender tapered tail end which gives it a different look than some of the other lipless cranks on the market. The other thing that I noticed right away is the large treble hooks that come as standard equipment making this lure ready for big action. 
Per the description on Amazon, this lures special power is the "special tuned sound chamber" where the BB's are stored to make the rattling sound. It also says that the sound is "harmonic, uniform and "in tune" with nature". We'll see how much of a difference they make.
Field Test
This lipless crank bait had a lot of action. You could feel the vibration through rod. I was able to get a lot of work in with this lure and really like the feel it was giving off. I ran into several things like grass and stumps while using, which is really what you want to be doing. It survived plenty of those obstacles pretty nicely. But at last there was a stump that was stronger than I was and I lost this one before I was able to pull anything in with it. I was glad that I got to use it longer than the HD trout above.
---
Rapala Jointed Shallow Shad Rap 7 
The second Rapala lure to appear in the top 5 bass lures on Amazon.com is a jointed crankbait known as the Shallow Shad Rap.
This is another type of lure (jointed) that I have not tried and was anxious to give it a shot. It comes in at 2 3/4 inches long. It is described as a shallow water, suspending lure that acts as wounded prey thanks to the jointed sections.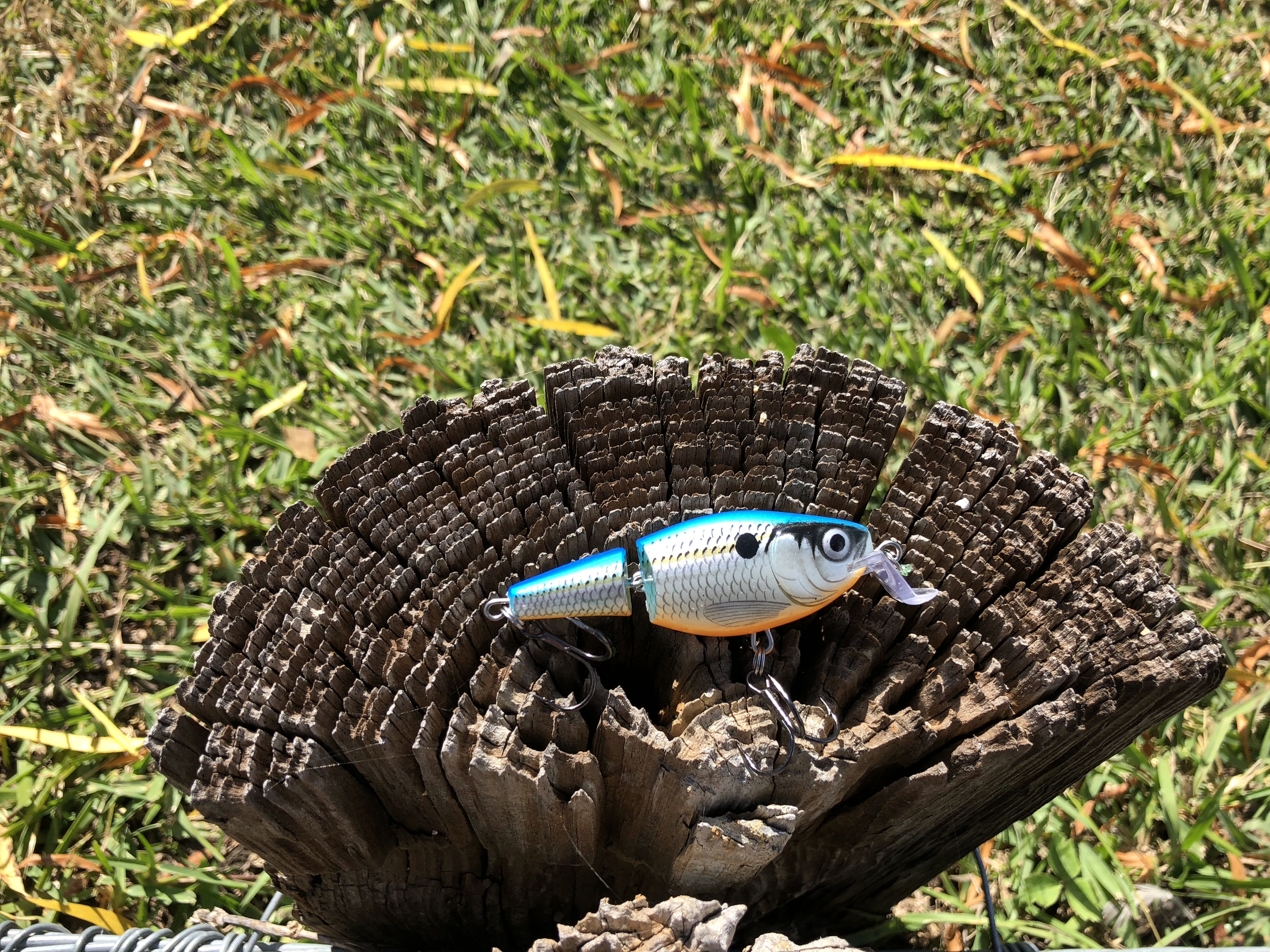 First Thoughts
I feel like this jointed lure should be similar to a swimbait. The selling point per the description on Amazon.com and on the packaging is that it mimics an injured baitfish which makes it easy prey for a hungry bass. It gives specific instruction to use a slow retrieve so that's how I'll be working it when I give it a try.
Field Test
Spoiler alert: No bass with this one but I am making it part of my bass lure arsenal. This is just a cool lure that has some great action and I feel is different enough from some of the more common crankbaits that it may be a good go to when you feel the bass are being picking or are pressured by anglers throwing the same old stuff.
---
Color Changing Fishing Bait Lures - 5" Worms

Finally a soft plastic lure as a top bass lure. At the time of my search for the top 5 bass lures at Amazon.com, these soft plastic worms popped up as described above along with some extra wording to describe the lure rather than a brand name. After clicking on the link I saw that they are offered by a company called Smartbaits and the page actually offers several kinds of lures all with the ability to change colors. I ordered the 5 inch worms since that was the specific lure that popped up on the search page.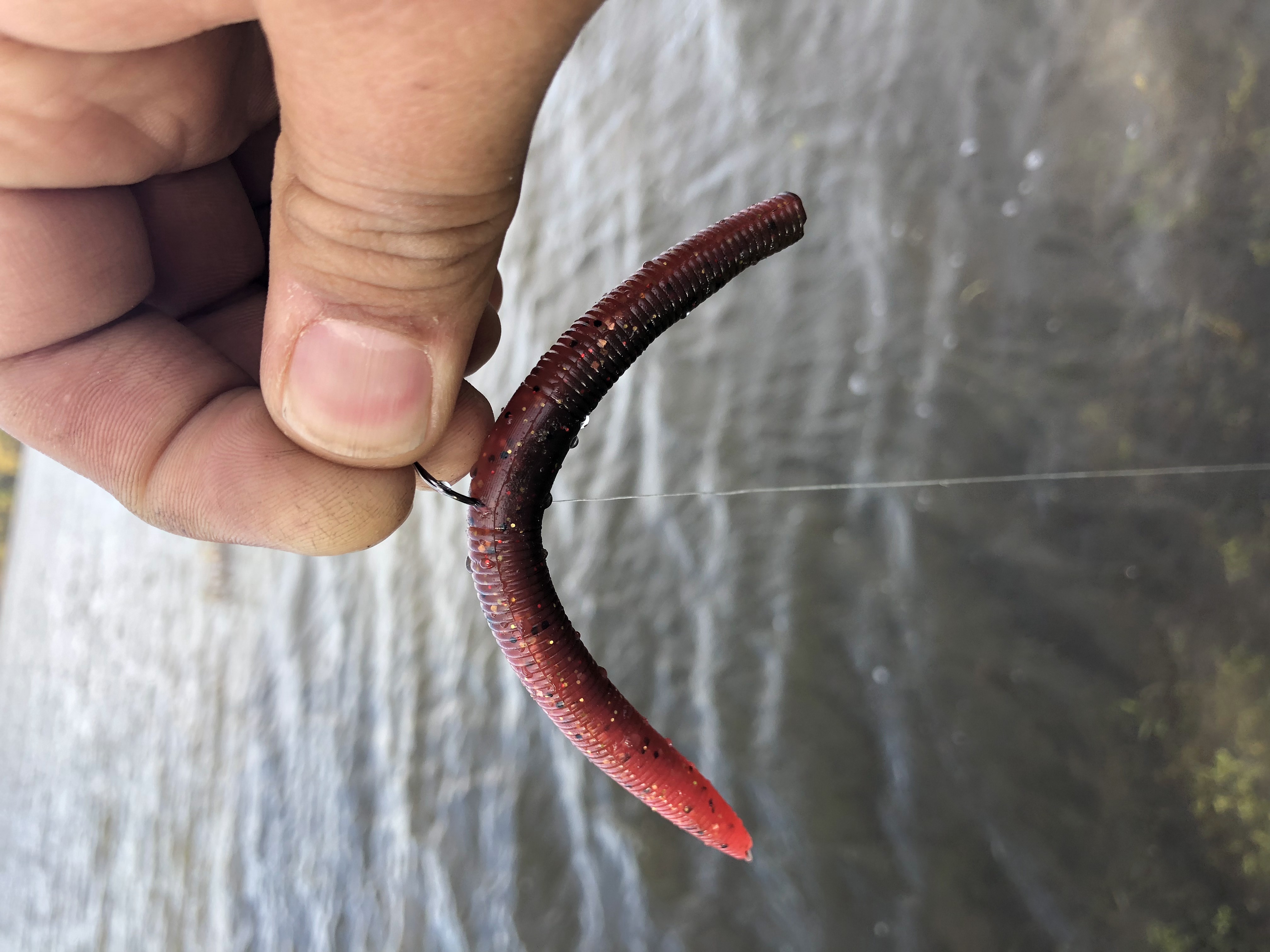 First Thoughts
I was a little skeptical about a lure from a brand that I have never heard of. But you can't argue with ratings and at the time this is coming in at 4 1/2 stars with over 70 reviews. (Note: As I publish this, the link has been updated and now shows only 29 ratings but still 4.4 stars) After I got past my suspicions, I thought the idea of a color changing lure sounded pretty cool and started wondering why this wasn't even more popular. Could it be a gimmick? But a majority of those who have tried it rated it pretty high, even if some of those ratings are friends and family, surely most are real customers. 
I'm definitely anxious to give these soft plastic worms a try.
---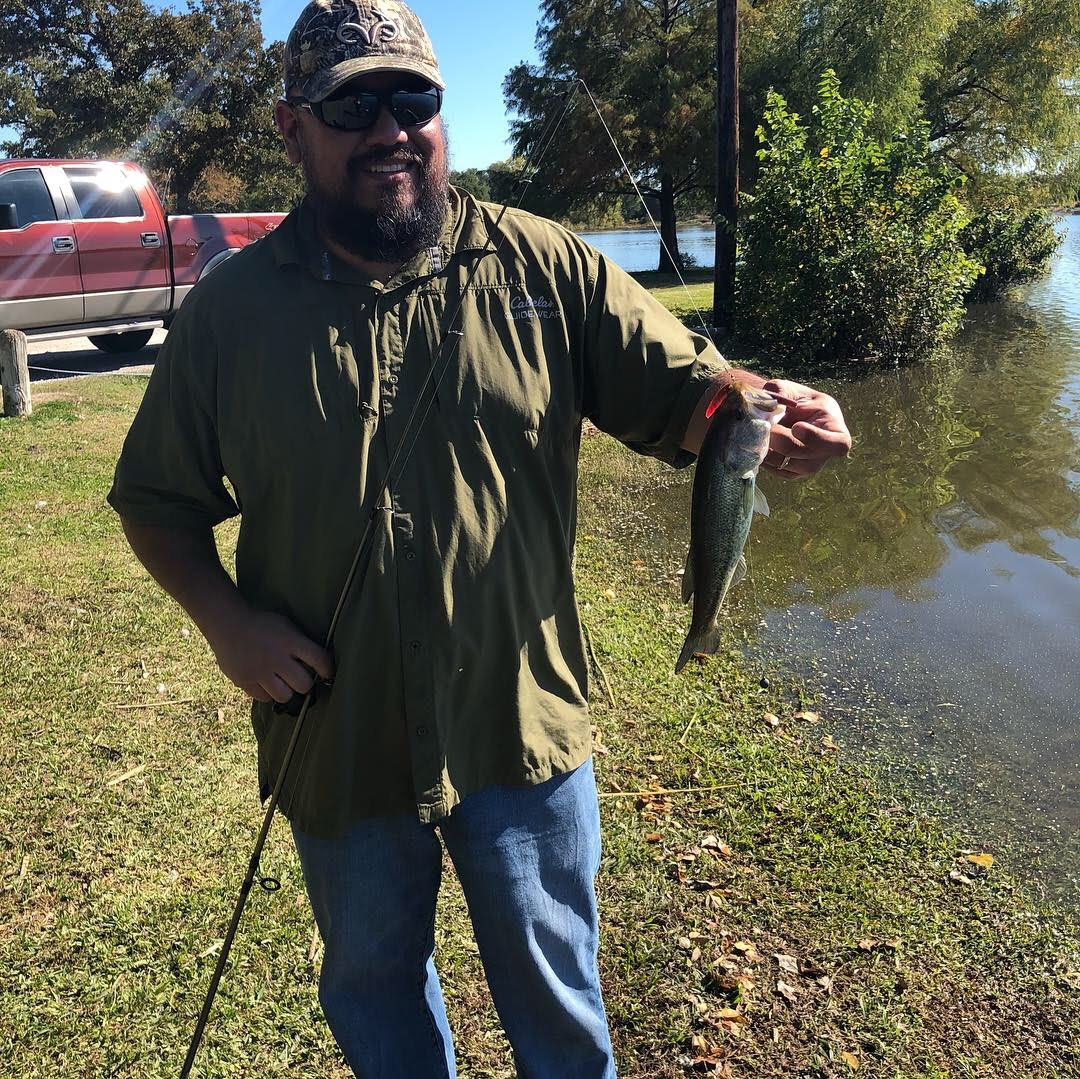 Field Test
Okay, what a find. These soft plastic bass fishing worms from Amazon.com are one of the coolest bass lures I've seen. They do indeed change colors and not just barely noticeable. I mean they really change. So cool to us doesn't necessarily mean anything to a bass. This being the case, you'll need to judge if the color changing is helpful in your bass fishing game or not. As for me, I'm hooked. I already like using worms, especially Senko worms and that's the style of these worms. Not only that I actually caught a bass while testing them out for this article! So yea, they will remain in my tackle box going forward. 
Wrap Up - Top Amazon Bass Lures
All in all, I'm happy with all these top rated lures at Amazon.com even though I only caught bass on the Smartbaits Color Changing Worms. The test for this article was done over a couple of weekends at a small lake where I've caught bass before but conditions just were not ideal for most of the lures. It was a little cold for most of the testing and the wind was howling as you can see in the video.
In the case with with the Smartbait worms, this day was actually a nice day which likely affected the bite and is part of the reason I caught on that lure. As you find on our site, its more than just about the lure you choose. There is a lot to take into consideration as covered in our eBook "Find More Bass and Use the Right Lures" (Currently half price).
As mentioned I would keep at least 4 of these lures in my tackle box. The only exception is the Superspook Jr, which I just need to practice with before I make it part of my regular lures. I am partial to crankbaits and soft plastic worms so its an easy choice for me to keep those. 
Hope you found this helpful. Please share with on your favorite social networks.
See more on Largemouth Bass Fishing.
Go to our Home page to explore what else we have going on here.