The Best Bass Lures To Get That Stringer Full Of White Bass
Well honestly this is not a hard fish to catch during the annual spring time run so choosing the best bass lures can really be narrowed down to a couple of choices just based on what gets your first couple of bites of the day.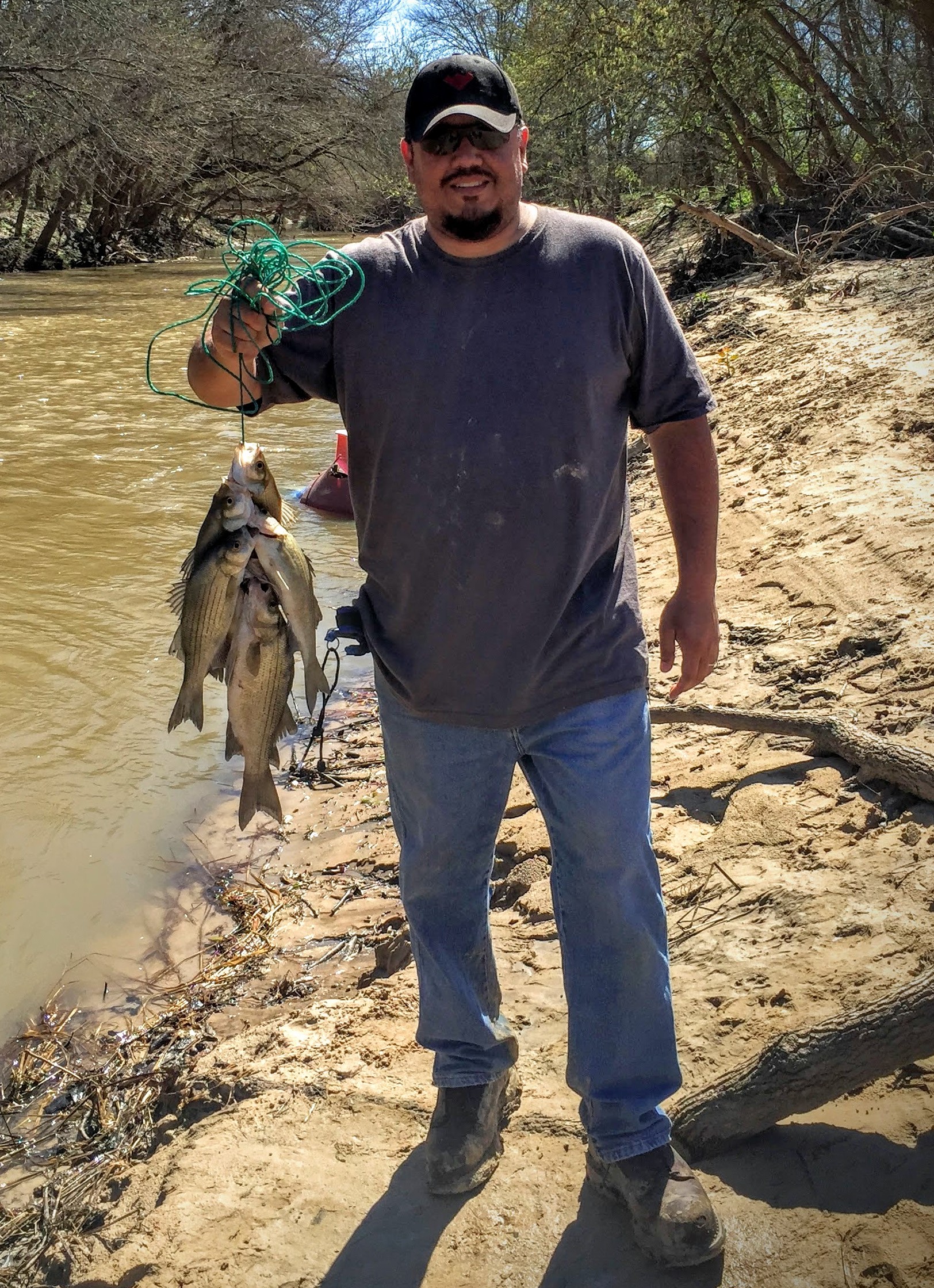 Gettin Jiggy With It...
I like to start out with a simple grub hooked onto a 1/8 ounce jig head. I usually go with a white grub with a chartreuse head. This combination has yielded me the most white bass.
I'll just flick my line toward the opposite bank and use a slow to medium speed retrieval with some short jerks at times to entice the strike. Before you know it you'll have the first one hooked.
Sometimes I'll go with a red or white jighead but I usually will stick with a white tail for the most part.
Another effective lure is any tail spinner type lure. The flash that these lures give off will certainly attract the sandies and get them biting.
Along this same category are Road Runner lures. These are very effective and can catch a serious amount of fish. You can get them ready to go with jig head and body or buy the heads separate and add your own grub for a killer combination.
If you like using crankbaits, you should stock up on some blue and chrome lipless cranks. Again no bigger than 1/8th ounce is all you need. These are most popular on the open lake, working in and around structure and cover.
Small jigging spoons are what you are going to want to use when working deep waters while on a boat. Jig them right over their heads while they are sitting tight to underwater humps and other deep structure.
The Best Live Bait
If you don't have success with any of the artificial baits mentioned, you may want to try some shad or live minnows. The minnows have actually worked great during a couple of our trips when we just wanted to change things up. We rig them up drop shot style with light weight tackle.
We'll hook the minnow right through the lips and drop the line right in the middle of a calm part of the river. You should be able to see the line moving just a little from the minnow swimming around hopefully prompting a White Bass strike.
We hope you'll be able to have success with whatever lure you choose and hope that some of these bass lures and bait tips for white bass will work for you. Visit our White Bass page for more info.
Some other pages you may enjoy:
Go from the Best Bass Lures for White Bass to the Bass-Fishing-Source.com home page.