Learn More About Bass Fishing With The Source.
How do I start bass fishing? What lure do I use? What's the best reel for crankbaits? Baitcasting or Spinning? What do the Pros use? What's a bass?

Get answers to these and many other questions along with tips and techniques and other great info to make your day on the water more productive, right here.
If you're like me then you know that there is just something about fishing. Something that calms but excites at the same time. The sounds of the birds in the early morning and the movement of the water. The smell of the air. The sound of that boat engine starting up and then getting on plane. The smell of clear water.
All lead to the ultimate feeling of a bass striking that lure you have just rigged up and the feel of that line and rod load up. You got it, you finally got that bite and better than that it keeps happening. Not just that day but every time you go out, it just gets better and better.
*Get started by getting connected so you don't miss a thing.

*Experts in the industry share their tips and tactics with the Source

To get here you first got to know what you are doing. You have to understand what works and when it works. I mean sure you can go out any day and have a good fishing day cause everything just lined up. But to be consitantley catching fish, that is the key. And the only way to do that is to learn what works.

Start learning more now by clicking on your favorite!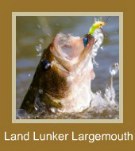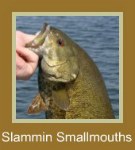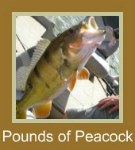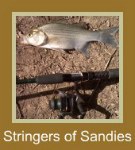 Weather it's your endless search for the perfect technique to win that prize, even if it is just bragging rights for the next time the fellas are together. Or if its just knowing where the heck to begin.
So how do you land that elusive trophy lunker? Some say it's all in the lure you use. Other's are strictly about technique. And yet others will say it's all about timing.
Well to be honest with you, at least in our humble opinion, no one is wrong but no one is exactly right either. When bass fishing, it takes a little bit of everything to land a lunker. It requires having knowledge of all aspects of your gear, the conditions and your target bass in order to give yourself the best chance.
So lets get started! There's bass fishing to do and you are already in the right place to gain the advantage.
Sign up for our newsletter for exclusive tips, product reviews and news. (You did come here for information didn't you, soooo why wouldn't you sign up? Yup, your right, it does make sense.) You'll find the sign up right over there at the top of the right column.
Follow us on Bass-Fishing-Source on Facebook. Another great way to stay in touch with us and our fans. Don't be the odd man out. Come join our community.
Follow us on Twitter. For the social junkies that don't find enough time killing information on Facebook. Get your rod bending, line stretching fix 140 characters at a time!
Sign up for our RSS feed. To the left, under the navigation linkw you can sign up for our Bass Fishing Blog and follow our site updates.
Now that you're connected take a look around at what we have avaiable or you can use the Google search above to search for something specific if you're in a hurry.
Popular pages:
Click a pic to find out more.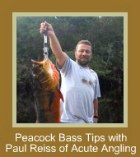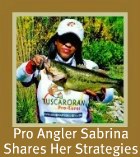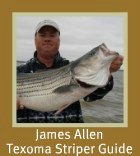 ---
Want to be a better Bass Angler? Enter your info below to subscribe to the B-F-S Newsletter for exclusive content and to become part of our growing community. Thank you so much!